Organic SUPERSIZE Snack Sharing Trio
Regular price
Sale price
$99.00 USD
Unit price
per
Sale
Sold out
The best of all worlds in supersize wonderful abundance! Just go for it because even if it's just you, the nuts can be frozen if not eaten or shared in a few weeks...the olives will last a year in the pantry! You always save more when you buy bigger sizes from our family provisions shop...and if you're a Club Member you'll save 20% off for the lifetime of your membership. Perfect for healthy munchies with cocktails, mocktails or any time you want to supercharge your tastebuds with organic snacks. Individually this jumbo snack pack would cost $110. Just $99 as a set.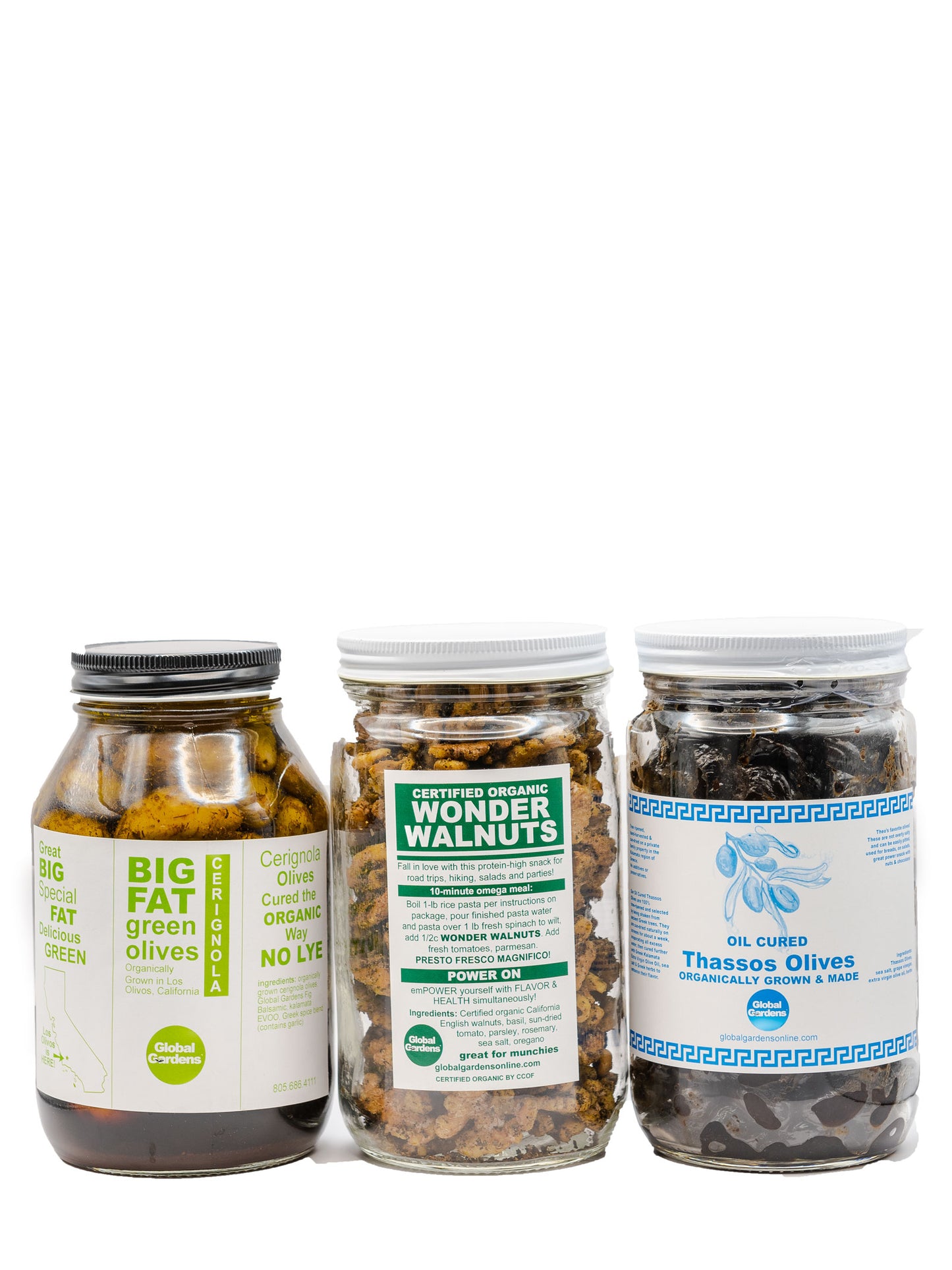 Free Shipping over $99

Just use "freeship" promo code for FREE SHIPPING on orders over $99. We love what we do and we want you to experience our bounty.