Root & Bones Eucommia
Regular price
Sale price
$55.00 USD
Unit price
per
Sale
Sold out
Eucommia Bark Extract 20:1 3.0 oz
Eucommia bark is a superior tonic herb that may be consumed daily for the purpose of promoting health and well-being without side effects. Eucommia bark may aid in building a strong, sturdy, skeletal structure and strong, flexible joints. It is used to strengthen the bones, ligaments and tendons, and has been used for centuries to help mend damage to these tissues, whether the damage is due to stress, age or trauma.
Eucommia may be used alone as a tonic, or combined with any other tonic, blood or qi nourishing herbs.
Add one serving to any warm tea, milk, coffee. Take daily or as needed. *
Benefits
Pin Yin: Du Zhong
English: Eucommia
Latin: Eucommia ulmoides
Properties: sweet, slightly warm
Channels: Liver, Kidneys
Key Characteristics: Tonifies the Liver and Kidneys, strengthens sinews and bones, quiets the fetus, calms rising Liver Yang
Indications: Dizziness due to rising yang, sore low back and knees, Kidney yang deficiency, threatened miscarriage.

Eucommia bark is the primary tonic herb of choice to strengthen the lower back and knees. Traditionally, it has been used to help with problems in the joints, including pain, stiffness, dislocation, swelling and weakness. Along with its structural benefits, Eucommia has shown to be an effective anti-inflammatory and an aid in the mending of broken bone and torn tissue.
Please make sure lid is on securely

Store in cool, dry place

Do not use wet or moist spoon in powder

Once opened, use within 2-4 months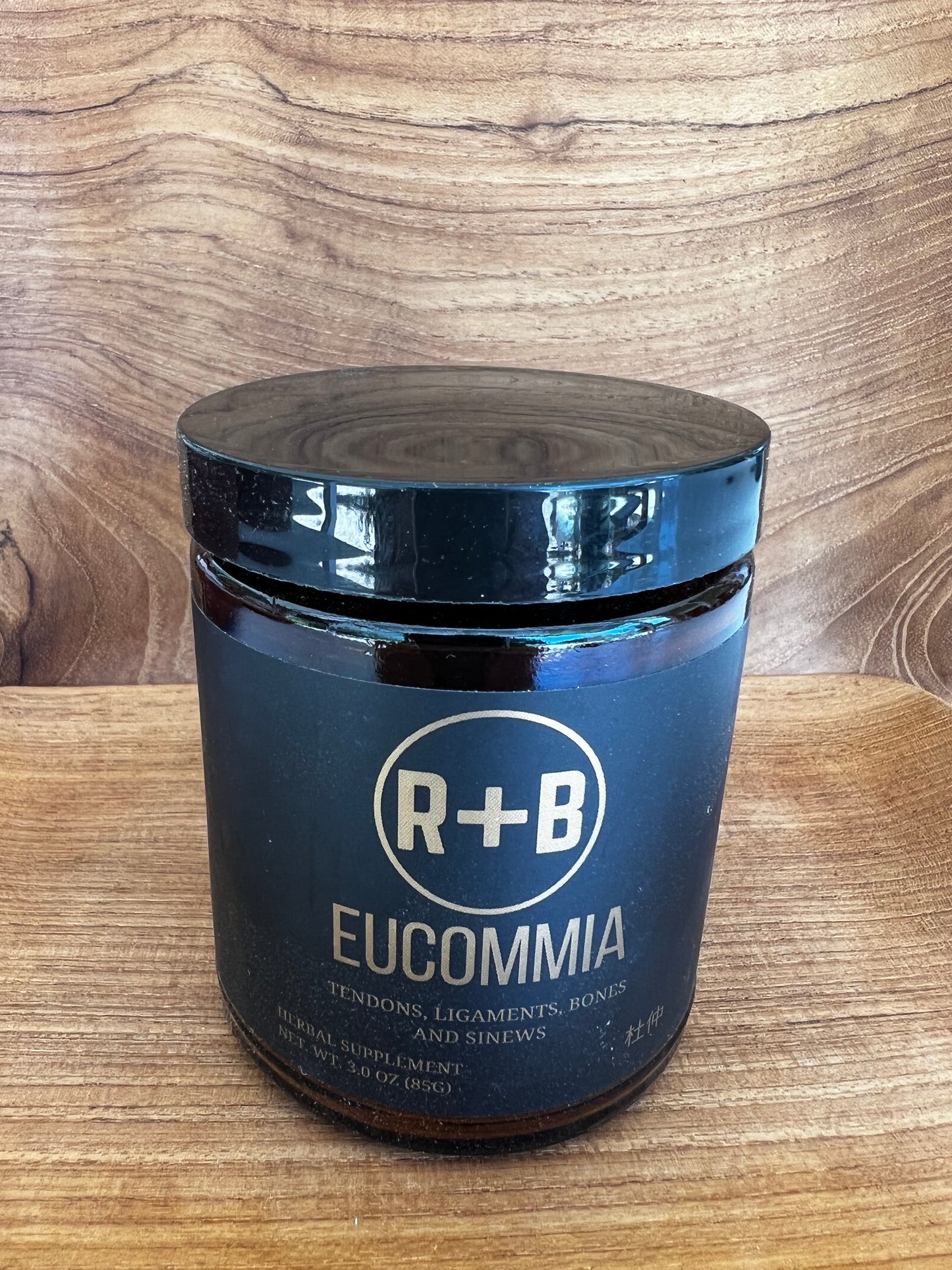 Free Shipping over $99

Just use "freeship" promo code for FREE SHIPPING on orders over $99. We love what we do and we want you to experience our bounty.