Root & Bones Chaga
Regular price
Sale price
$65.00 USD
Unit price
per
Sale
Sold out
4oz Wildcrafted Chaga offers a broad spectrum of powerful, research-backed healing properties. With one of the highest known concentrations of antioxidants in any food, chaga is known for being rich in phytonutrients, zinc, b-vitamins, digestive enzymes, and minerals.
Chaga may reduce inflammation, improve cardiovascular and metabolic health, cleanse the liver, aid in digestion, and regulation of the immune system 
Add one serving to any warm tea, milk, coffee. Take daily or as needed. *
Pin Yin: Bai Hua Rong
English: Chaga Mushroom
Latin: Inonotus Obliquus
Properties: neutral, slightly warm
Channels: Liver, Kidney, Spleen
Key Characteristics: Tonifies Wei qi, Support Kidney Jing, Shen Tonic 
People with known medical conditions should consult with their doctors before taking any supplements*
Please make sure lid is on securely

Store in cool, dry place

Do not use wet or moist spoon in powder

Once opened, use within 2-4 months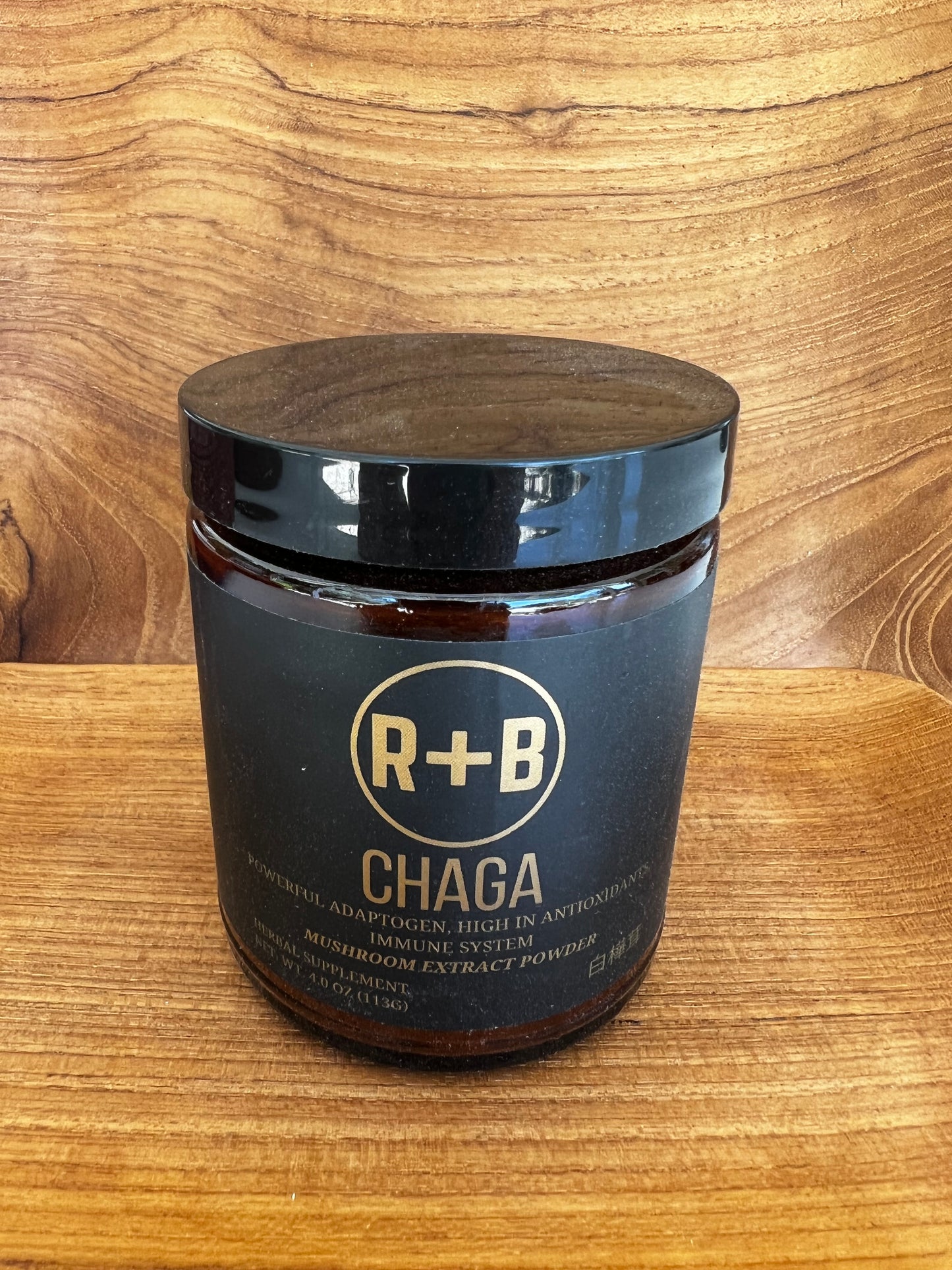 Free Shipping over $99

Just use "freeship" promo code for FREE SHIPPING on orders over $99. We love what we do and we want you to experience our bounty.